Invisalign Crockett, TX
A beautiful smile can have a significant impact on all areas of your life from your self-esteem and your overall health. It can be frustrating if you experience ongoing pain or discomforts like jaw or tooth pain if your bite is not aligned correctly. Our dental team offers a range of solutions like Invisalign, adult braces, child/teen braces, and even dental retainers.
We have worked with patients just like you to address many oral health issues. Invisalign could be a great solution for you if you want to improve your smile but you don't want to go through the hassle of traditional braces.
What Is Invisalign?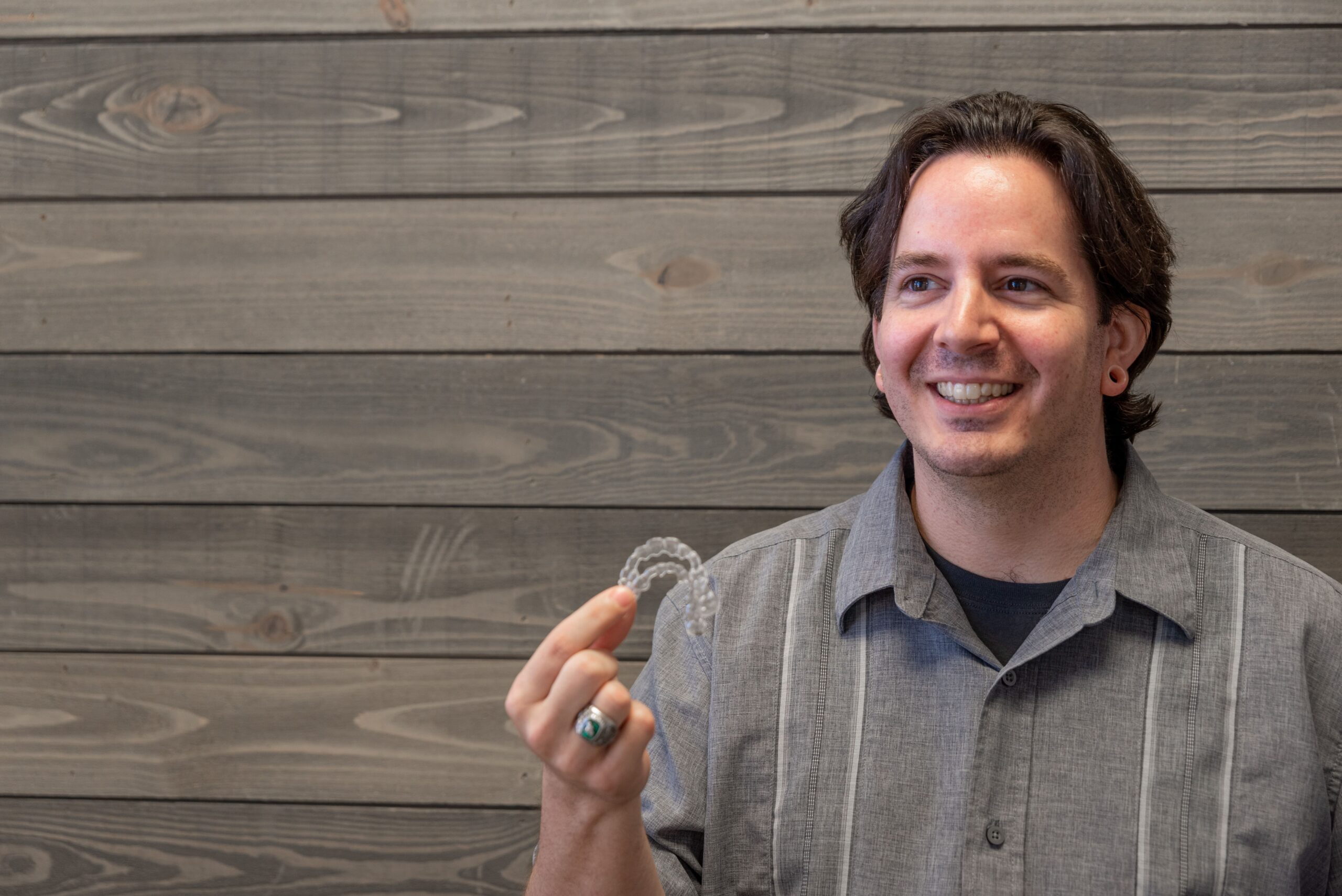 Invisalign is an advanced solution to help you overcome various oral health issues and help straighten your teeth. These custom-made plastic trays are designed to help guide your teeth to proper positioning. The Invisalign trays are similar to traditional braces, but these thin aligners are almost invisible to the naked eye. There are no annoying brackets to cut your lips, and you won't have to change your eating habits since you can remove the plastic aligners to eat and brush your teeth.
Here are a few advantages that our Invisalign system:
It is invisible, so no one will know you are wearing the aligners when you speak.
Invisalign aligners can be remove when eating, brushing, and flossing.
Appointments for Invisalign check ups are less frequent, giving you additional control over the schedule.
Invisalign aligners are removable so you can take them out for eating and cleaning your teeth.
What Can You Expect When Getting Invisalign?
Our team has worked with patients just like you to provide a brighter smile with Invisalign. We will work with you to understand your needs and identify issues, along with providing proven solutions to help you live a happier and healthier life.
Once we talk with you about your options, we will take X-rays to create a 3D replica of your mouth, and then build a custom set of Invisalign trays that will fit you perfectly. These trays will be used in a series of procedures to gradually position your teeth.
You will need to wear the Invisalign trays about 22 hours a day, and only remove the trays when you are brushing your teeth or eating specific foods. We will instruct you on the number of trays you will need depending on the amount of work required.
If you're in or near Centerville, Buffalo or Crockett, please contact us about how we can help YOU, or you can schedule an appointment today at our Crockett, TX location.
PERFECTING SMILES FOR LIFE!